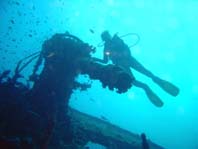 Since 15 years, Cedric has a passion:
TRAINING DIVING INSTRUCTORS
As a PADI Course Director and Instructor Examiner, he has trained almost 1500 Instructors all over Europe.
But Cedric is also a very experienced Technical Diving Instructor Trainer.
Mainly interested in deep wrecks and caves, he was the first to dive and film:
- HMS MANCHESTER and GLENORCHY in Tunisia (Cruiser and freighter from the Pedestal convoy - August 1942): -82 metres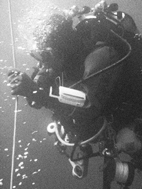 - NIEDERSACHSEN in France (German WWII Minelayer): -94 metres
- DORNIER 24 in France (WWII German sea plane): -94 metres
- DA NOLI in Corsica (WWII Italian Destroyer): -96 metres
- NATAL in France (XXth century French Liner): -116 metres
- PROTEE in France (WWII French Submarine): -127 metres
Highly skilled in Mixed Gas diving, Rebreathers and Video, he shares his knowledge through courses, seminars, articles and books.
Contact

Cedric Verdier

SAGA

123 avenue Beau Site 83700 Saint-Raphael - France

Phone: +33 (0) 608.015.189